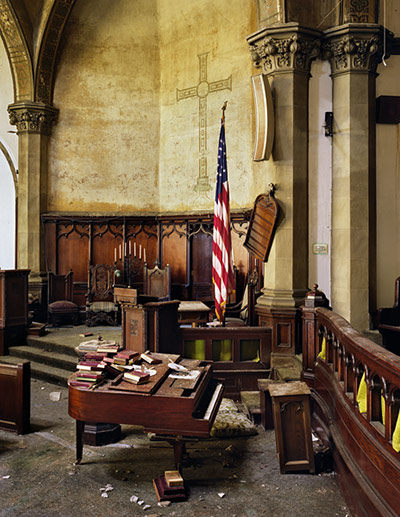 It's been a full year since we've first pointed you to Yves Marchand's and Romain Meffre's fantastic photographs from the ruins of Detroit. About two weeks ago the british Guardian ran a great story about their work and their book "The Ruins of Detroit"
(amazon affiliate link), including an image gallery with a number of photos that haven't been seen online before. You should check them out!
Today the german Spiegel Online also has a lengthy article on Detroit's major architect Alber Kahn with even more photos by Marchand and Meffre.
These are absolutely worth reading and especially seeing! Beautiful photographs that hint at numerous and unfortunately sad stories from the urban America of the 20th century.